CENTRAL PLANT EXPANSION
CENTRAL PLANT EXPANSION
Centennial, Colorado
Calcon Constructors had the opportunity to work with this high-tech Fortune 100 Company in Centennial, CO. Calcon built a new central plant system that provides primary cooling for our client's 312,000 SF facility. Their existing chiller plant acts as a redundant back up to this new system.

The new central plant consists of three – 750 ton chillers and three dual cell cooling towers. All three chillers can operate at a time for a combined total load of 2100 tons. The new chilled water piping has been distributed throughout the existing facility with piping located on the roof. Three new plate and frame heat exchangers have been utilized, one for each chiller. Each new UPS room has two new chilled water CRAC units for N+1 redundancy. Building automation is now functional throughout the new central plant to monitor and control all new equipment. A hydronic snowmelt system has also been provided for certain exterior areas around the building.

Extension MEP coordination was required on this build. BIM was utilized to coordinate the extensive underground electrical as well as the mechanical room piping. 
Total: 15,455 SF
Owner: Confidential
Architect: Gensler and Associates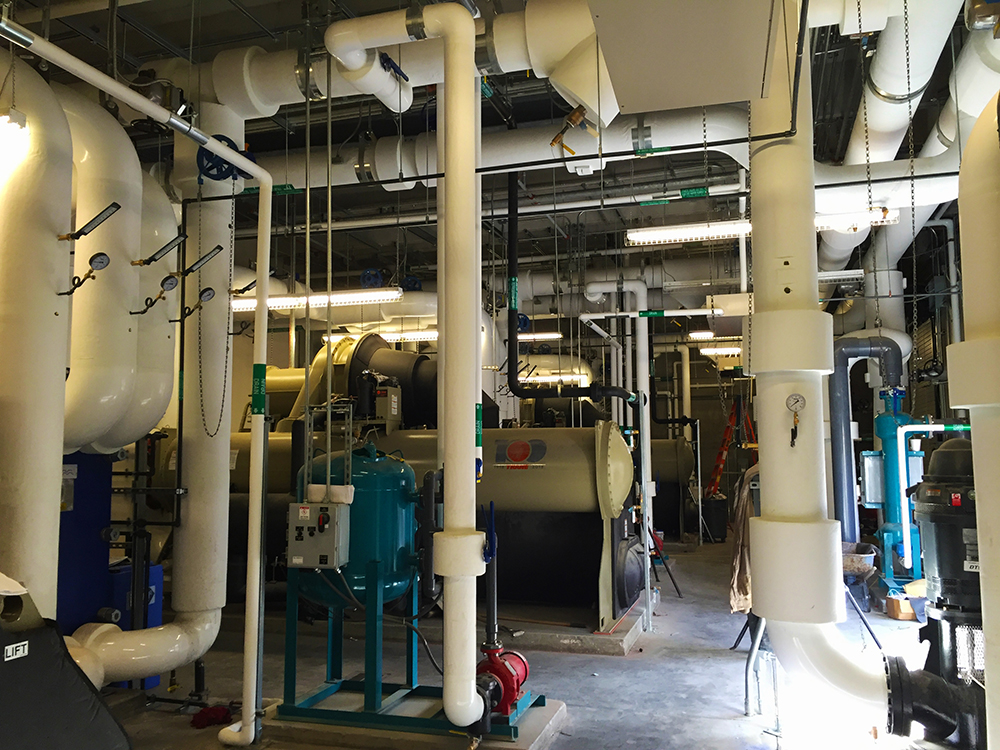 Let's build a better Colorado together.
Contact the Colorado construction experts at Calcon today to turn your construction dream into a reality.