Stevinson Porsche Dealership
STEVINSON PORSCHE Dealership
Littleton, Colorado
This facility is truly one of a kind. The Building has extensive high end finishes throughout which include ACM exterior façade, large skylight that runs the width of the showroom, porcelain tile throughout the service shop and showroom, custom glass finwall, frameless glass entry vestibule, and extensive lighting and ceiling treatments throughout. An large underground parking garage was also incorporated late into the design to provide secure and protected inventory parking.
Calcon has collaborated with Stevinson Automotive on over 23 projects to date and we truly appreciate the partnership we have built over the past 20 plus years.
Total: 77,000 SF
Owner: Stevinson Automotive Group
Architect: Alan Ford Architects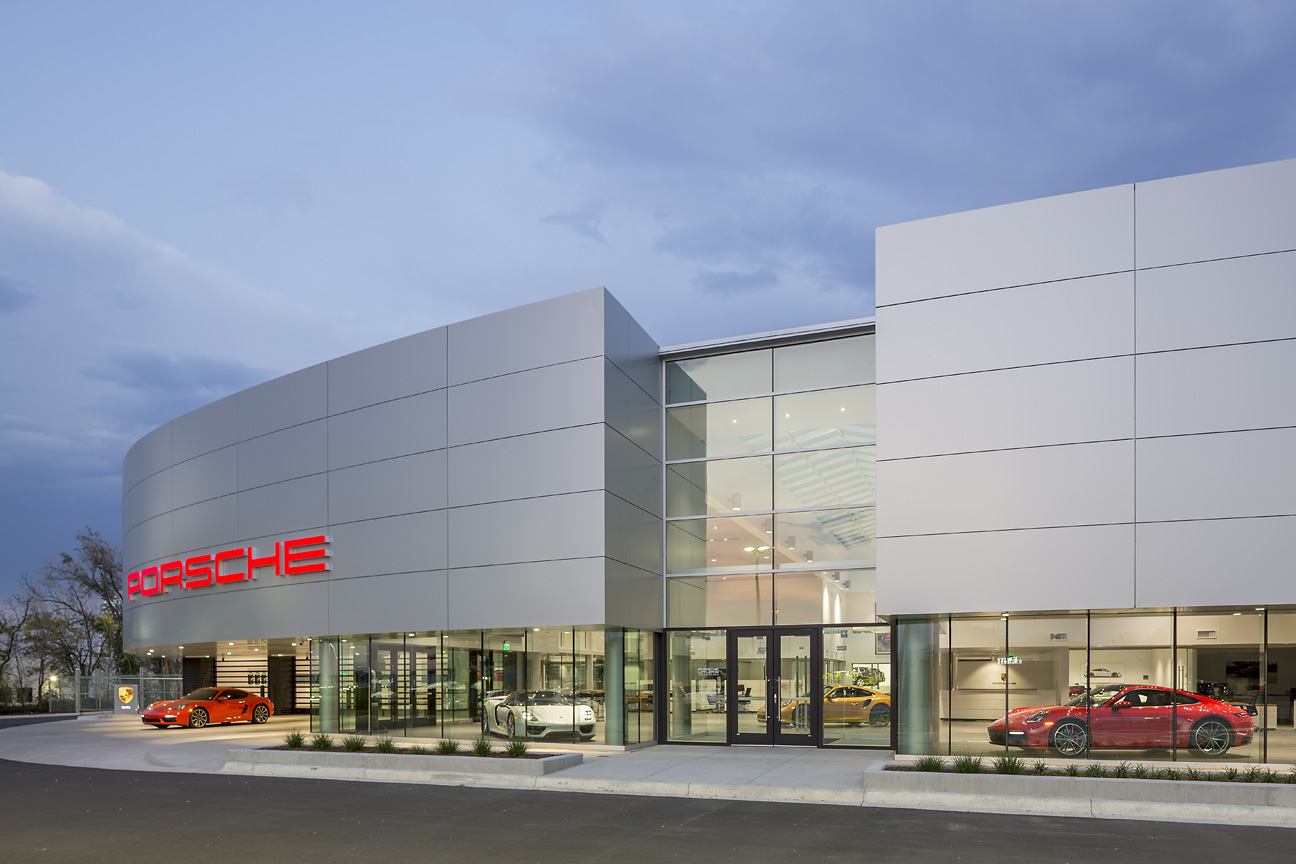 Let's build a better Colorado together.
Contact the Colorado construction experts at Calcon today to turn your construction dream into a reality.