STEVINSON LEXUS FREDRICK DEALERSHIP
Stevinson Lexus Fredrick Dealership
Frederick, Colorado
Calcon built this Lexus dealership for Stevinson Automotive Group in Frederick, Colorado.
The showroom finishes are of the highest quality, featuring granite countertops throughout the space and in the restrooms as well.  Cherry wood trim, wood paneling, and custom-designed millwork were used in the customer areas.
A custom-designed cherry wood storefront system highlights the interior of the sales and management offices. Colorado sandstone was utilized in large slabs for the hearths and mantles of the large two-sided, custom-designed fireplace.
Total: 70,410 SF
Owner: Stevinson Automotive Group
Architect: SEM Architects, Inc.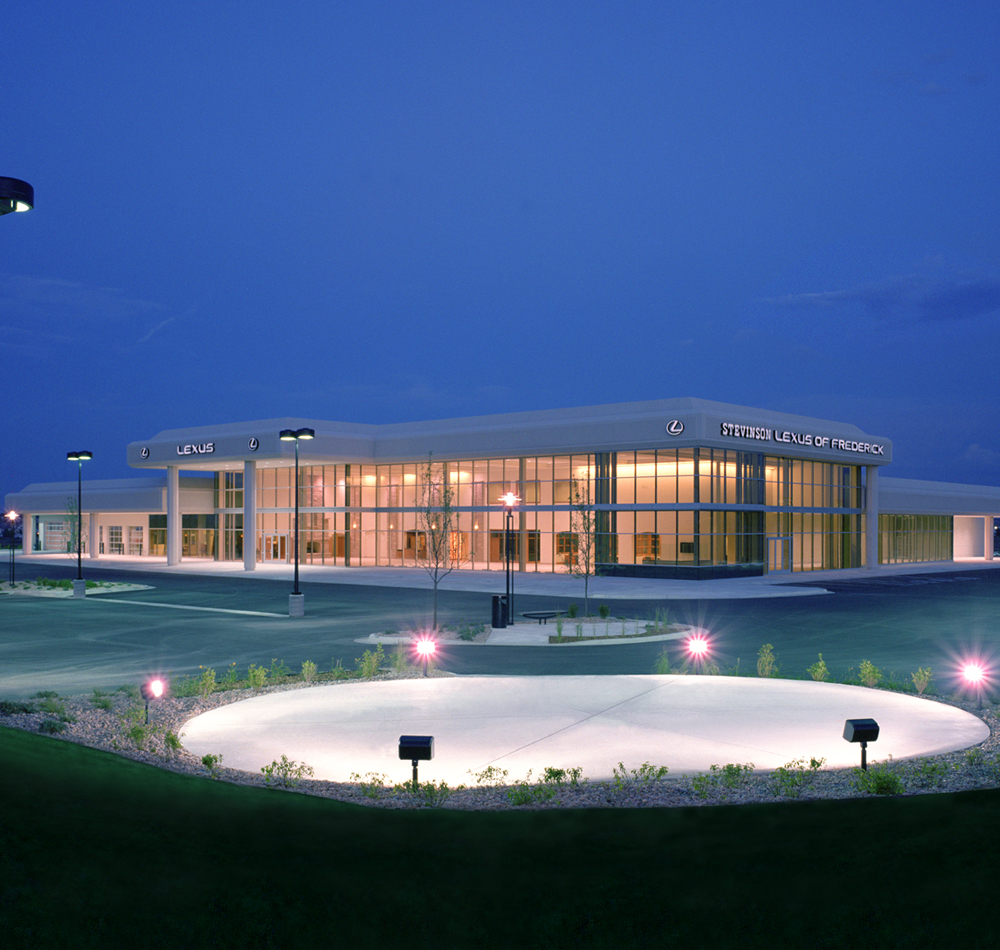 Let's build a better Colorado together.
Contact the Colorado construction experts at Calcon today to turn your construction dream into a reality.