FLEXENTIAL HEADQUARTERS REMODEL
FLEXENTIAL HEADQUARTERS REMODEL
Aurora, Colorado
Over the course of 4-months, Calcon completely transformed Flexential's headquarters. After a 38,000 sf remodel, the client gained new offices featuring glass demountable partitions, new training spaces, new technology rooms, new private restrooms, new millwork throughout, a new breakroom, and new restroom groups.

Additional features included all new interior partition walls, high NRC acoustical ceilings, high end wallpaper, custom wood cladding, LVT, tile, carpet tile, and a Calcon self-performed custom receptionist desk. This space was topped-off with high-end finishes and an open work environment to reflect Flexential as a leader of today's IT environment.
Total: 38,000 SF
Owner: Flexential
Architect: BurkettEUA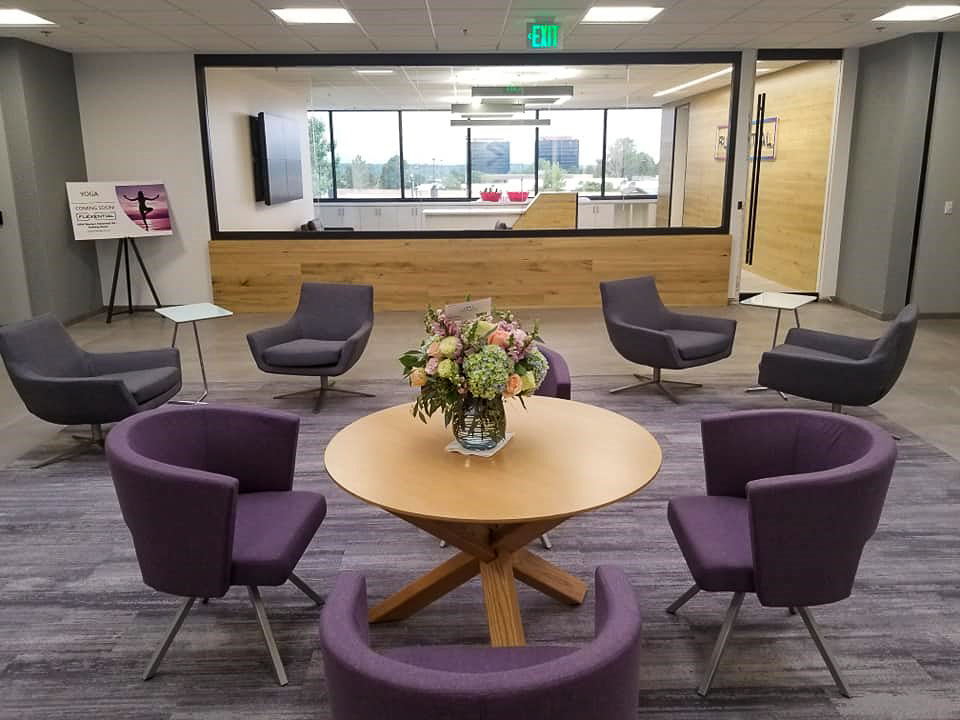 Let's build a better Colorado together.
Contact the Colorado construction experts at Calcon today to turn your construction dream into a reality.