Valor on the Fax
valor on the fax
Denver, Colorado
Valor on the Fax is affordable housing with a mission. This Trauma Informed Care designed facility plans to serve individuals and families who are very low-income, disabled, and who have co-occurring disorders, such as brain injury, substance use disorder, and/or mental illness. The structure totals 79,000 sf and holds 72 apartment units plus ground level parking for 29 vehicles. This one-of-a-kind facility contains amenities such as mental health services, leasing/computer offices, a community room, commercial space, and a rooftop patio. Valor on the Fax is a LIHTC, in-fill, Section 3, Davis-Bacon, and Enterprise Green Communities build. This project was partially funded through CHFA tax credits.
Total: 79,000 SF
Owner: Brothers Redevelopment, Inc.
Architect: Shopworks Architecture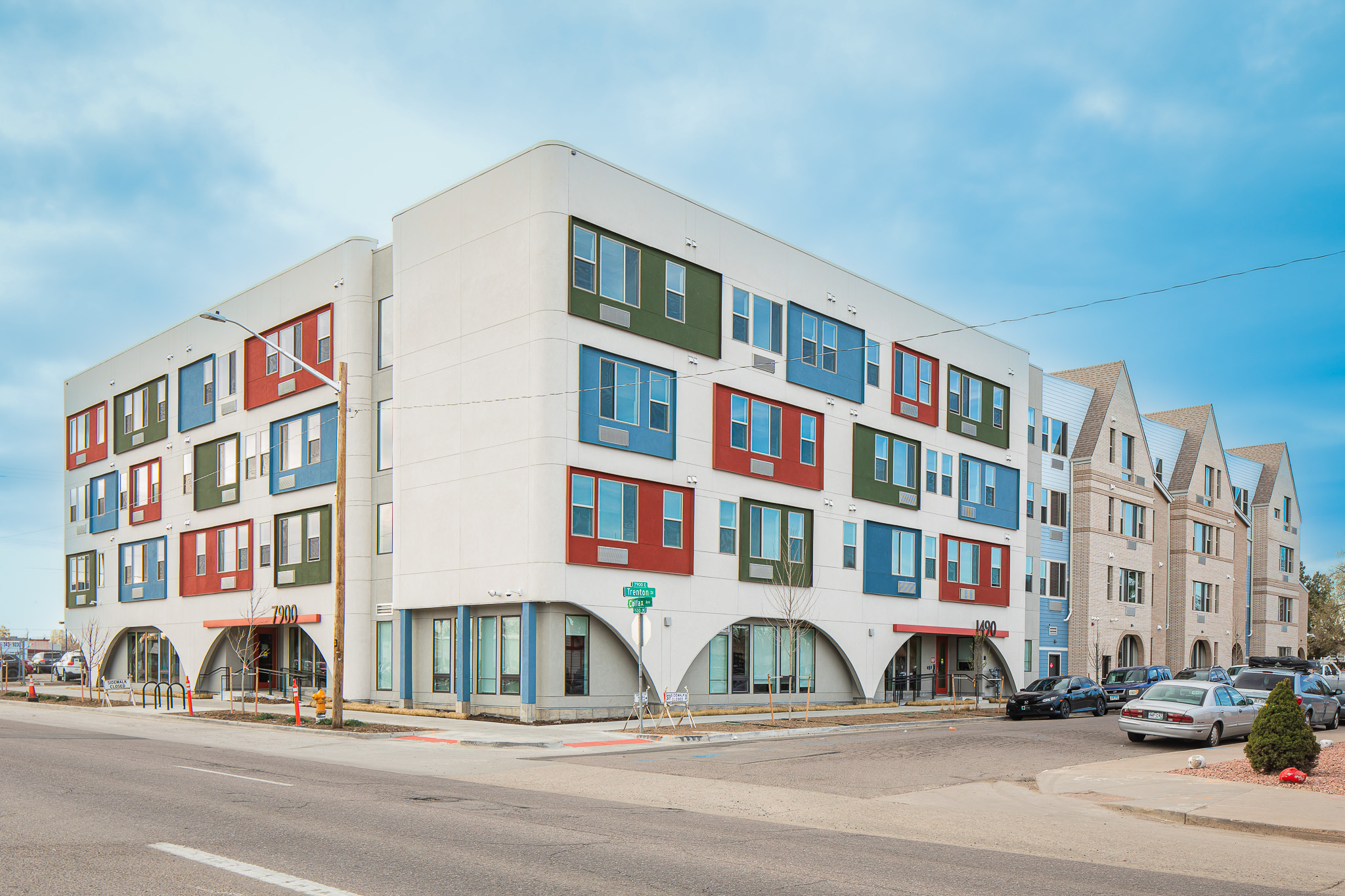 Let's build a better Colorado together.
Contact the Colorado construction experts at Calcon today to turn your construction dream into a reality.