SYNERGY MEDICAL OFFICE BUILDING AND PARKING GARAGE
SYNERGY MEDICAL OFFICE BUILDING AND PARKING GARAGE
Englewood, Colorado
Located in Englewood, CO, this MOB core and shell was completed in 2021. This facility has five-stories, a three-level parking structure, and plenty of options for future tenants.

The first floor is for  future retail, restaurant, and office tenants while floors two through four are for future office medical tenants. High end finishes were used in the lobby and the roof includes color changing screen accent lighting which can be adjusted for holidays and events.
Total: 174,900 SF
Owner: Hill Companies, LLC
Architect: The Mulhern Group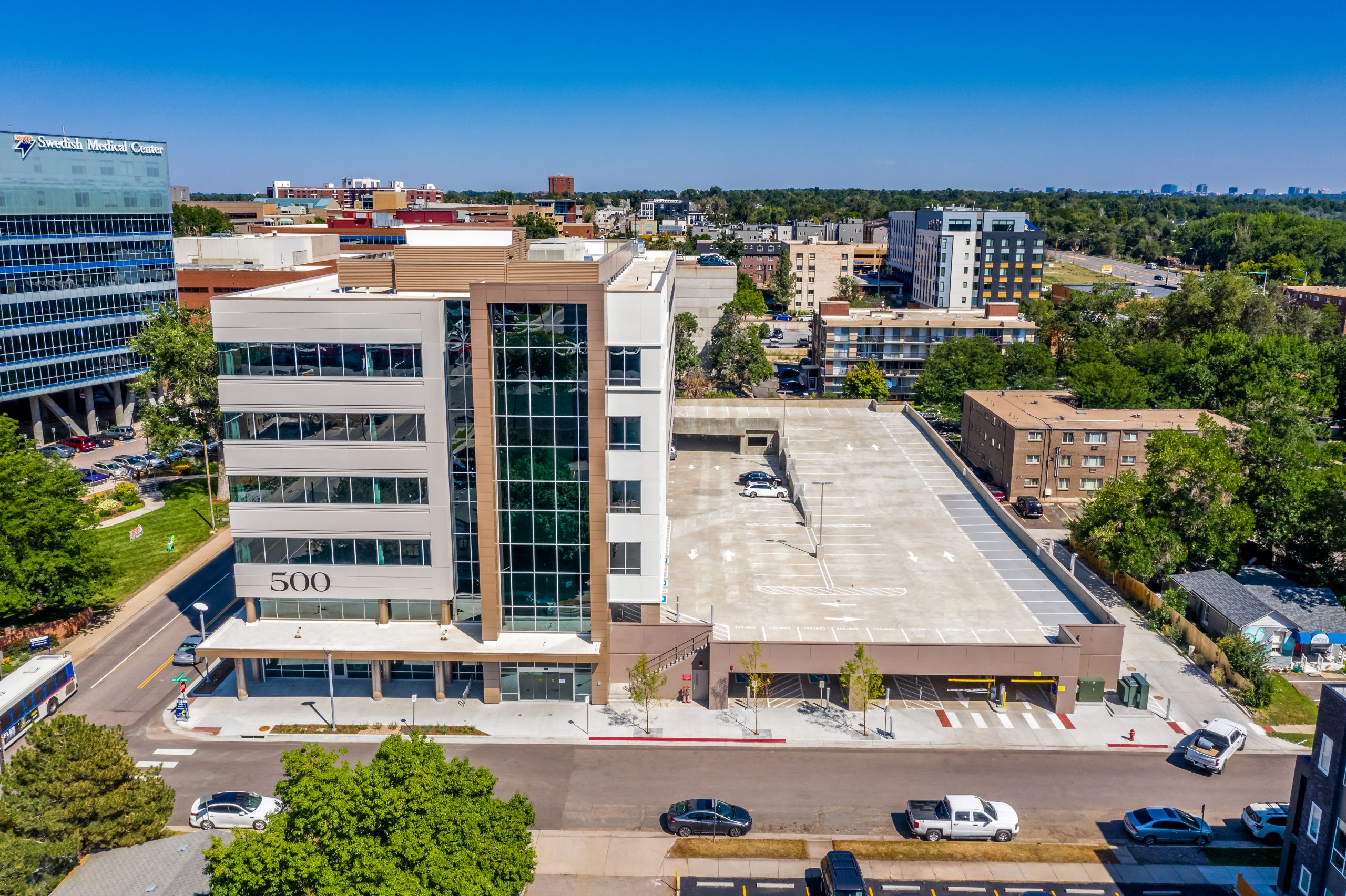 Let's build a better Colorado together.
Contact the Colorado construction experts at Calcon today to turn your construction dream into a reality.