BUCK CREEK MEDICAL PLAZA
BUCK CREEK MEDICAL PLAZA
Avon, Colorado
Calcon had the pleasure to partner with the Nexcore Group on this medical office building. This build included three-stories of medical office space plus structured parking for 200 vehicles. 
The Buck Creek Medical Office building was a project that from conception had a very aggressive schedule. Located in Avon, CO, the location itself was not the only challenge as this project needed to be built over the winter–an even bigger task. The building originally had a masonry design which was going to require a heated and weather protected environment to build. After working with the Owner and Design Team, prefabricated exterior panels and metal siding were used to eliminate the need for temporary heating.

Total: 117,000 SF
Owner: NexCore
Architect: Davis Partnership Architects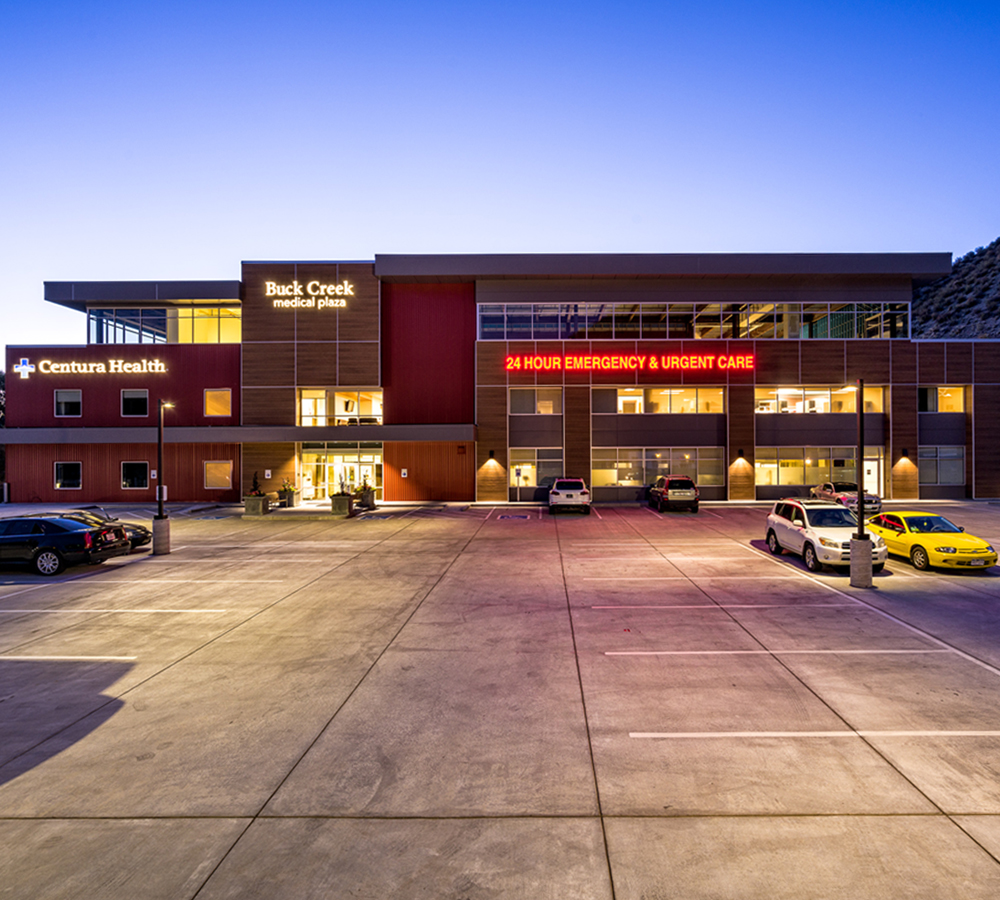 Let's build a better Colorado together.
Contact the Colorado construction experts at Calcon today to turn your construction dream into a reality.