DUMB FRIENDS LEAGUE RENOVATION AND EXPANSION
DUMB FRIENDS LEAGUE RENOVATION AND EXPANSION
Denver, Colorado
This project was broken up into six-phases and took roughly four years to complete. Calcon constructed two large additions and remodeled roughly 90% of the interior all while the business remained 100% in operation. Calcon was able to achieve the goal of zero business interruptions by building a temporary veterinary medical, surgical, and dental space in an existing portion of the facility. Site work included an expansion of the existing surface lot, increased capacity of the onsite retention pond, all-new site lighting, landscaping, hardscapes, and security camera systems.
The new and improved non-profit shelter now enjoys many amenities which include a new outdoor pavilion, new meeting rooms, a new full-service veterinary clinic, new animal holding spaces/kennels, and an outdoor dog run space with multiple play areas. 
Total: 107,222 SF
Owner: Dumb Friends League
Architect: Animal Arts Design Studios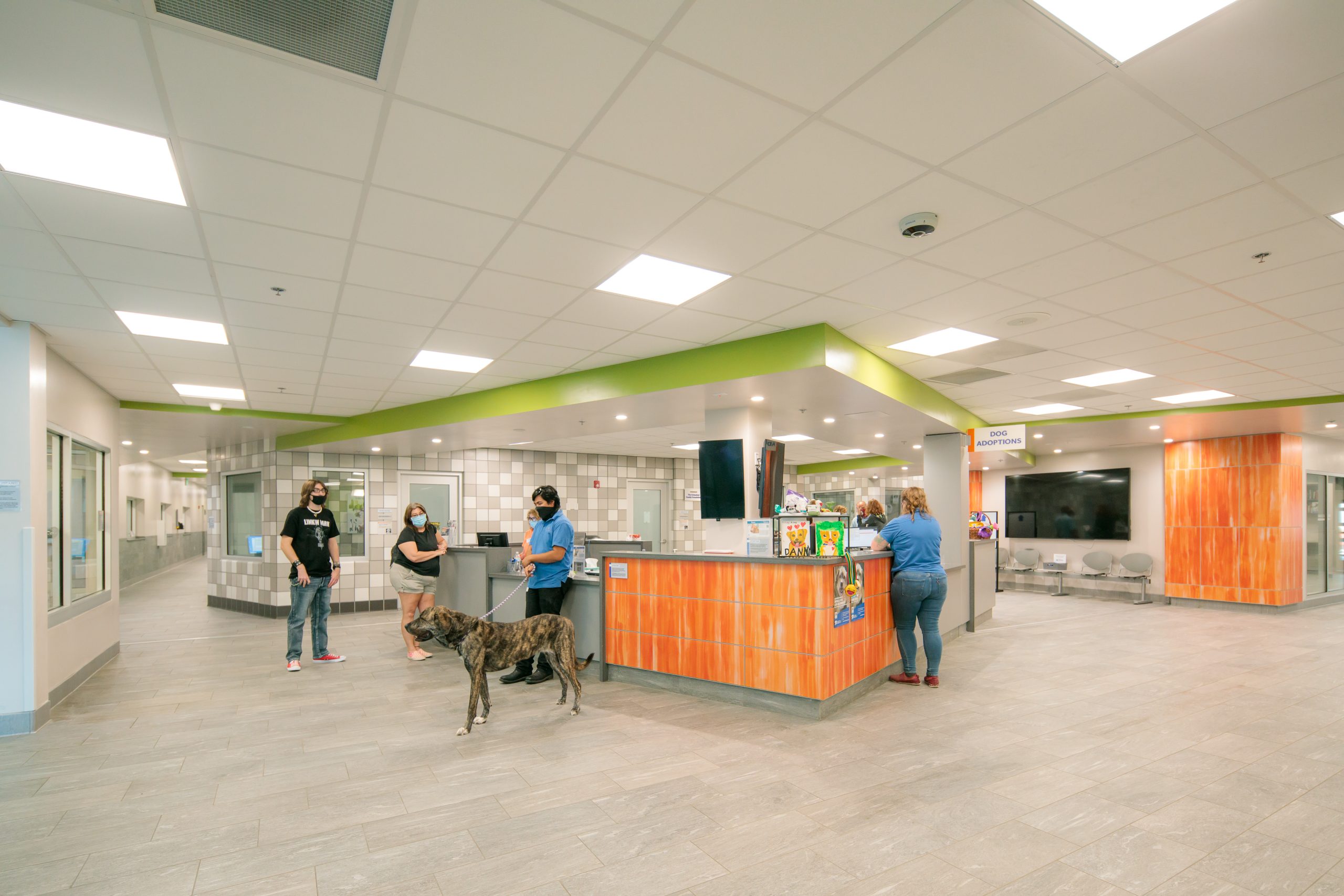 Let's build a better Colorado together.
Contact the Colorado construction experts at Calcon today to turn your construction dream into a reality.