BOULDER JEWISH COMMUNITY CENTER
BOULDER JEWISH COMMUNITY CENTER
Boulder, Colorado
When it came time to construct the Boulder JCC, a two-story educational community heritage center, we were on a mission to create something beautiful, functional and unique. This construction included a wing for daycare and education, a gymnasium and fitness center, a full commercial kitchen, a community hall with a stage, a library, administrative offices and a large outdoor gathering area, complete with a fireplace.
We chose to include high-quality finishes, so this would be a building visitors were happy to be in; the community hall contains six suspended, maple "clouds," engineered to a dimension of 10'x48'0," and a stage with event lighting and state-of-the-art audio/visual setup.
The entry of the main lobby has a sandstone wall that stands 36'0" tall by 80'0" long with 21 openings, porcelain floor tile, a gas fireplace and cedar ceilings with a 40 foot-long sloped skylight.
"At each step in the process, we were beyond impressed with Calcon's integrity, diligence, friendliness, and heart. Calcon made this construction project a positive experience for our entire community." -Scott Peppet, Boulder JCC
Total: 52,444 SF
Owner: Boulder Jewish Community Center
Architect: RB+B Architects
Awards: LEED Certified, Commercial-Institutional Projects Crystal Award, Commercial Space Judges' Merit Crystal Award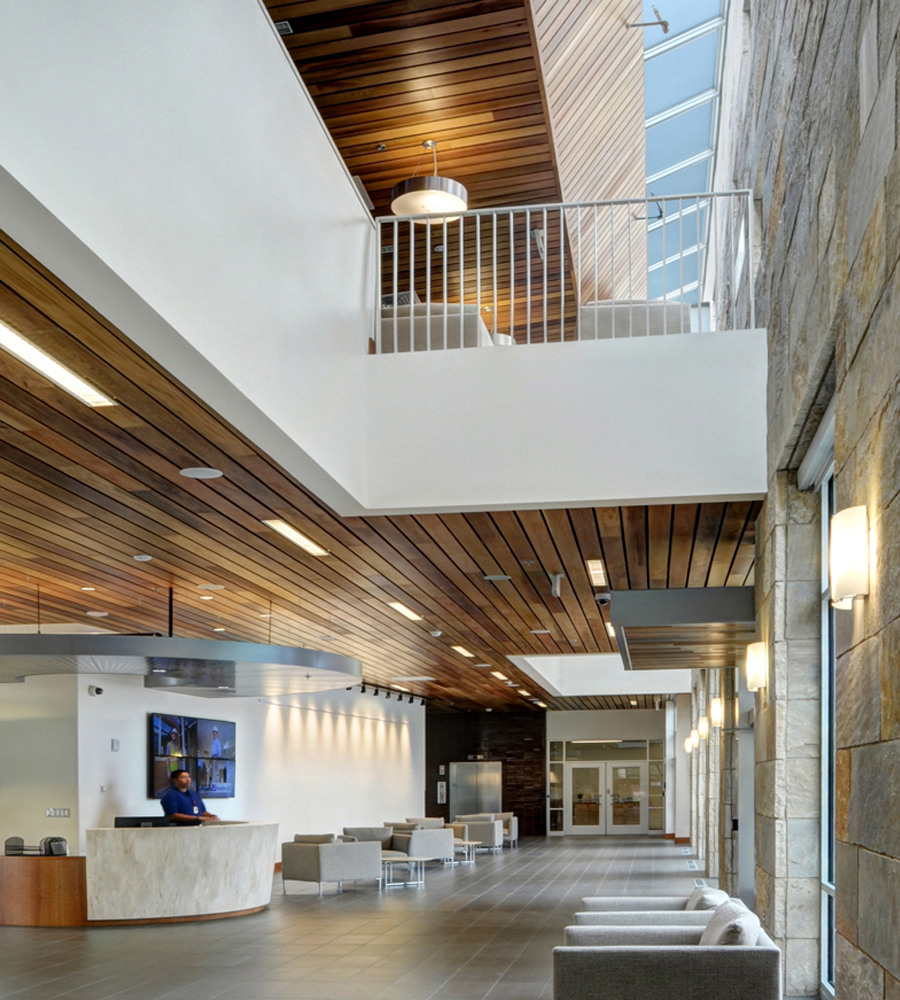 Let's build a better Colorado together.
Contact the Colorado construction experts at Calcon today to turn your construction dream into a reality.