FORTUNE 500 INSURANCE COMPANY T.F.
FORTUNE 500 INSURANCE COMPANY T.F.
Centennial, Colorado
Accelerated schedules are no problem for Calcon. This tenant finish, spanning 129,039 square feet across three floors, was completed in less than five months. To allow for future flexibility, demountable glass partitions were utilized throughout the space. The open office areas were accentuated with vibrant paint and floor covering finishes. Coordinating the schedule for this project involved working with the demountable partition, modular furniture, data cabling, security, and teleconferencing contractors as per the owner's requirements.

Total: 129,039 SF
Owner: N/A
Architect: N/A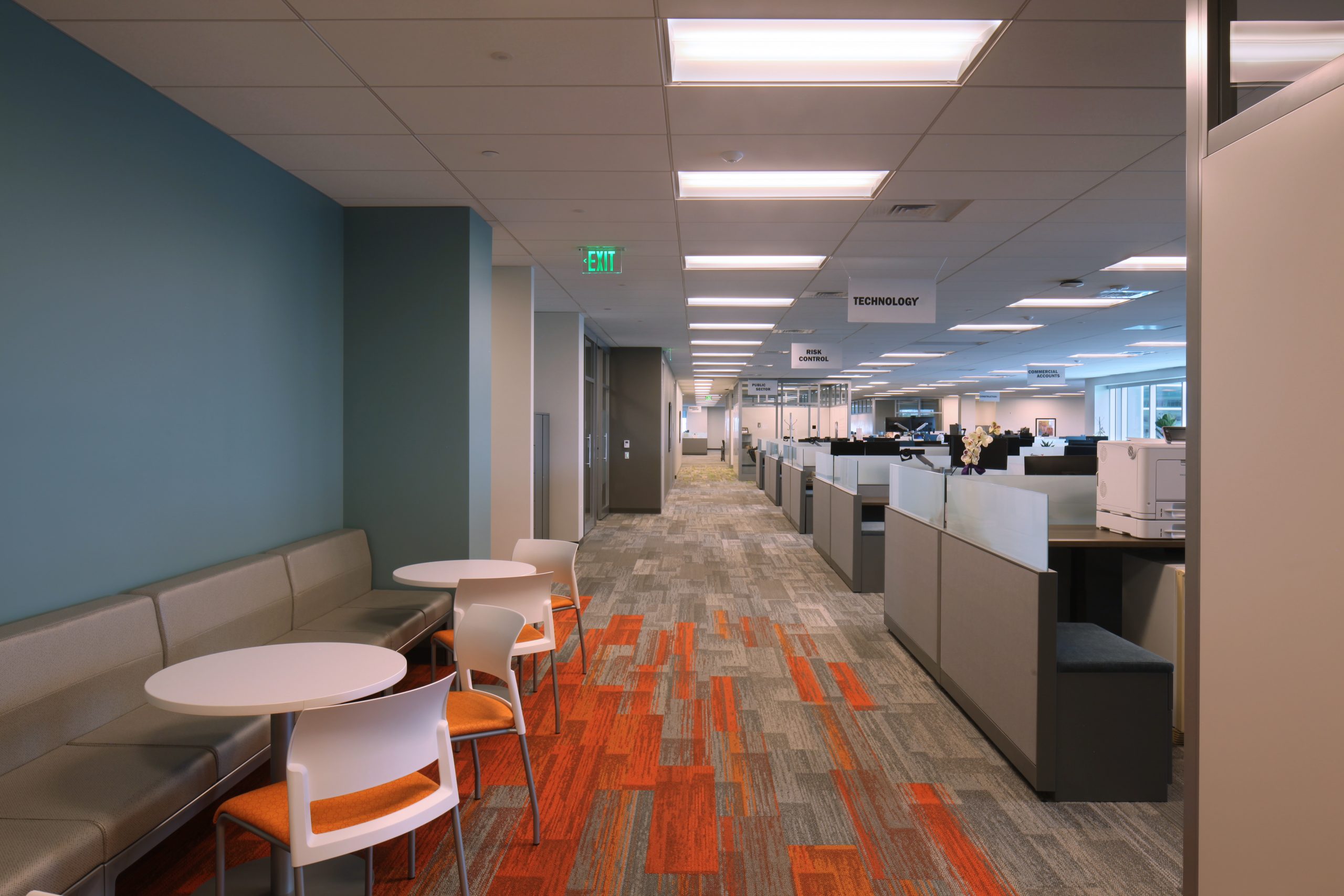 Let's build a better Colorado together.
Contact the Colorado construction experts at Calcon today to turn your construction dream into a reality.